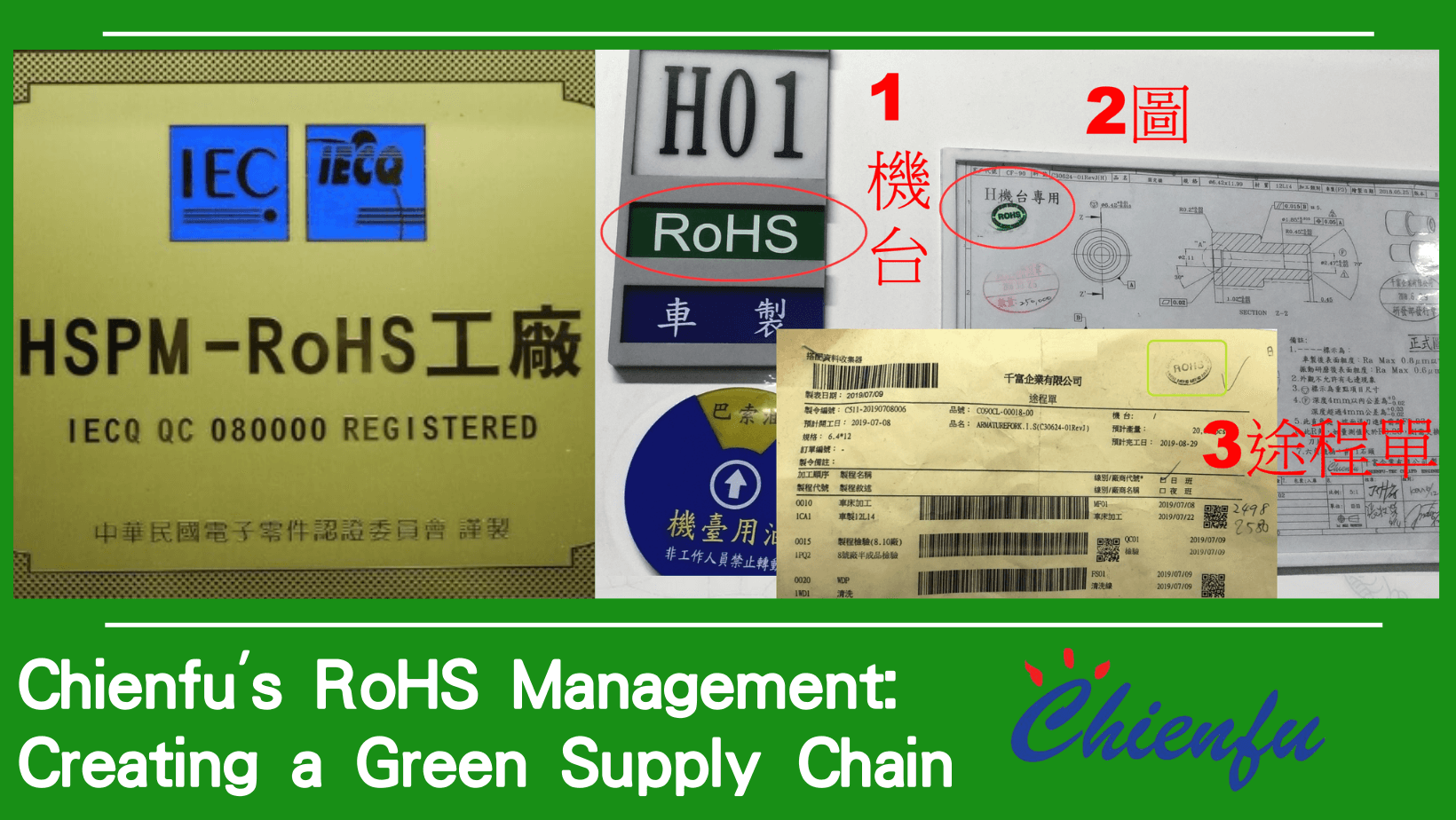 As a prominent expert in the CNC industry, Chienfu Enterprise recognizes the significance of corporate social responsibility (CSR) and strives to lead by example in creating a greener supply chain. In compliance with the RoHS directives that set stringent requirements for product safety and environmental protection in Europe and the United States, Chienfu is committed to implementing sustainable practices that align with its core values and mission.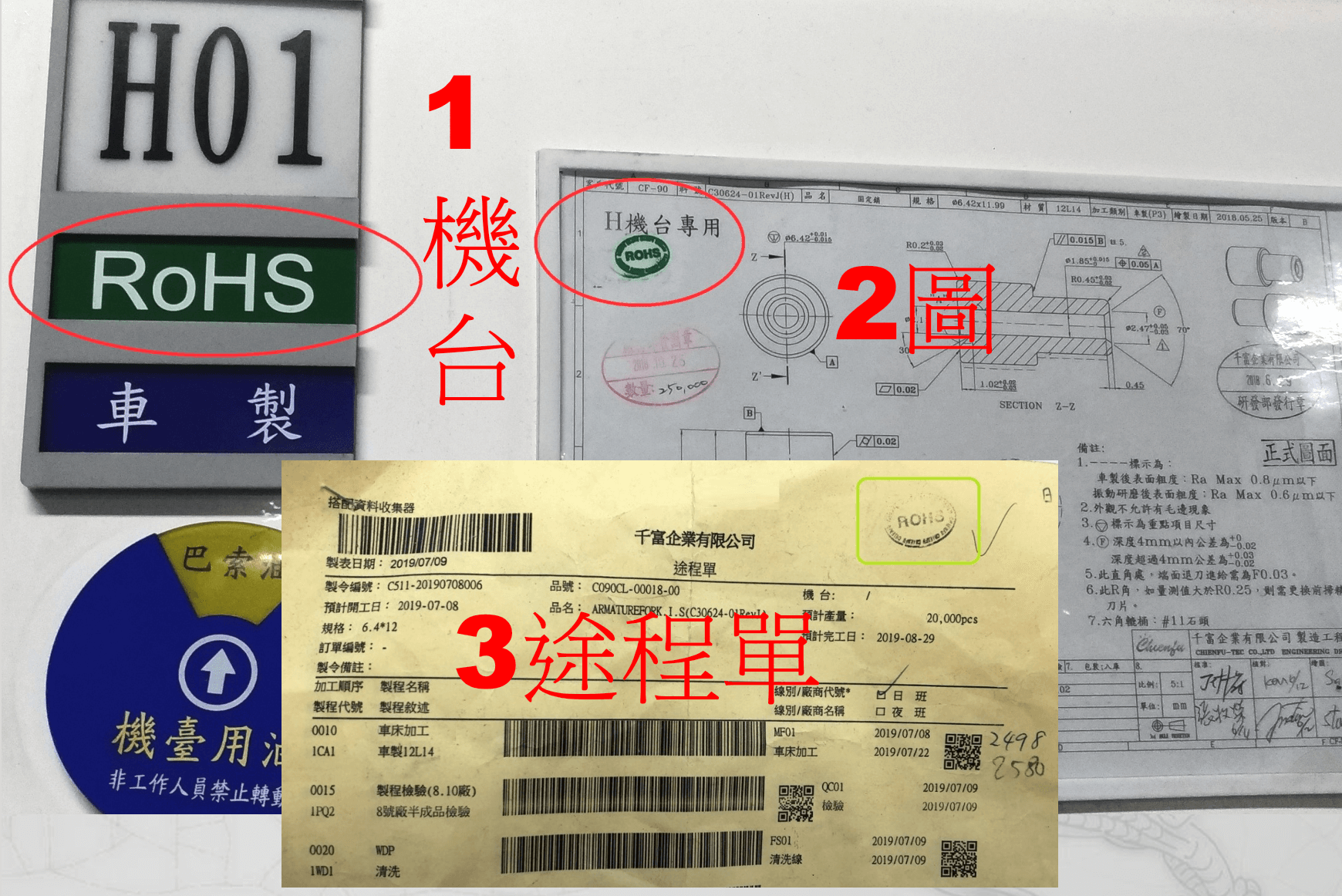 What is the importance of RoHS for Chienfu?
At Chienfu, we firmly believe that corporate social responsibility is not just an obligation but a commitment to creating a positive impact on society and the environment. With increasing global concerns about product safety and environmental sustainability, adhering to RoHS (Restriction of Hazardous Substances) directives becomes paramount. These regulations restrict the use of hazardous materials in electrical and electronic products, safeguarding both human health and the planet. Chienfu embraces this responsibility wholeheartedly, pledging to uphold these standards in all aspects of our operations.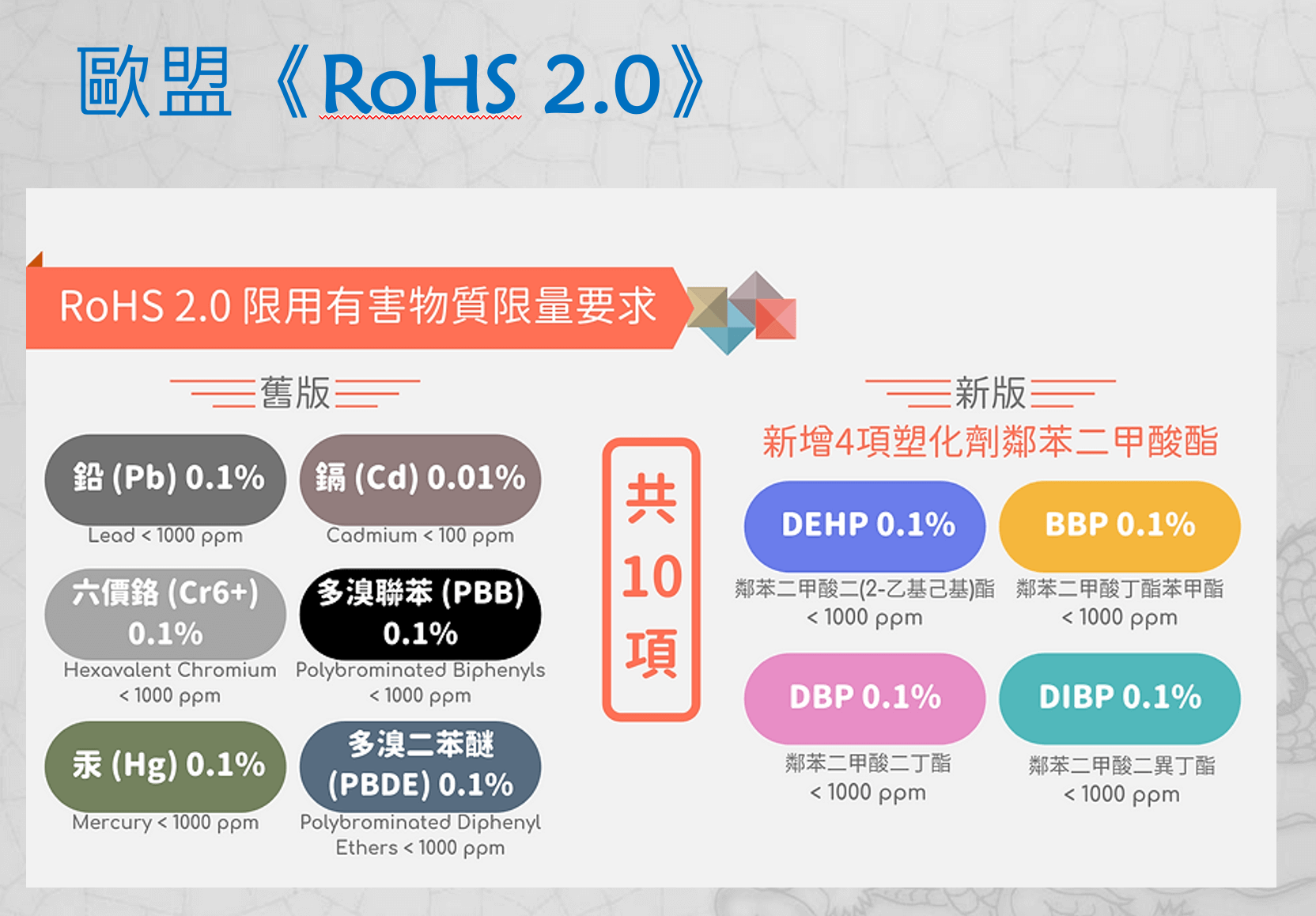 Strategies and Measures for Green Supply Chain Management
Attaining QC080000, ISO9001, 13485, 14001 Certifications As a testament to our dedication to sustainability, Chienfu has adopted comprehensive strategies and measures for green supply chain management. Our commitment to quality is evident through certifications like QC080000, ISO9001, ISO 13485, and ISO 14001. These certifications ensure that our manufacturing processes are environmentally friendly, efficient, and consistently meet the highest international standards. By adhering to these rigorous frameworks, we reduce waste, optimize resource utilization, and minimize our environmental footprint, creating a sustainable manufacturing ecosystem.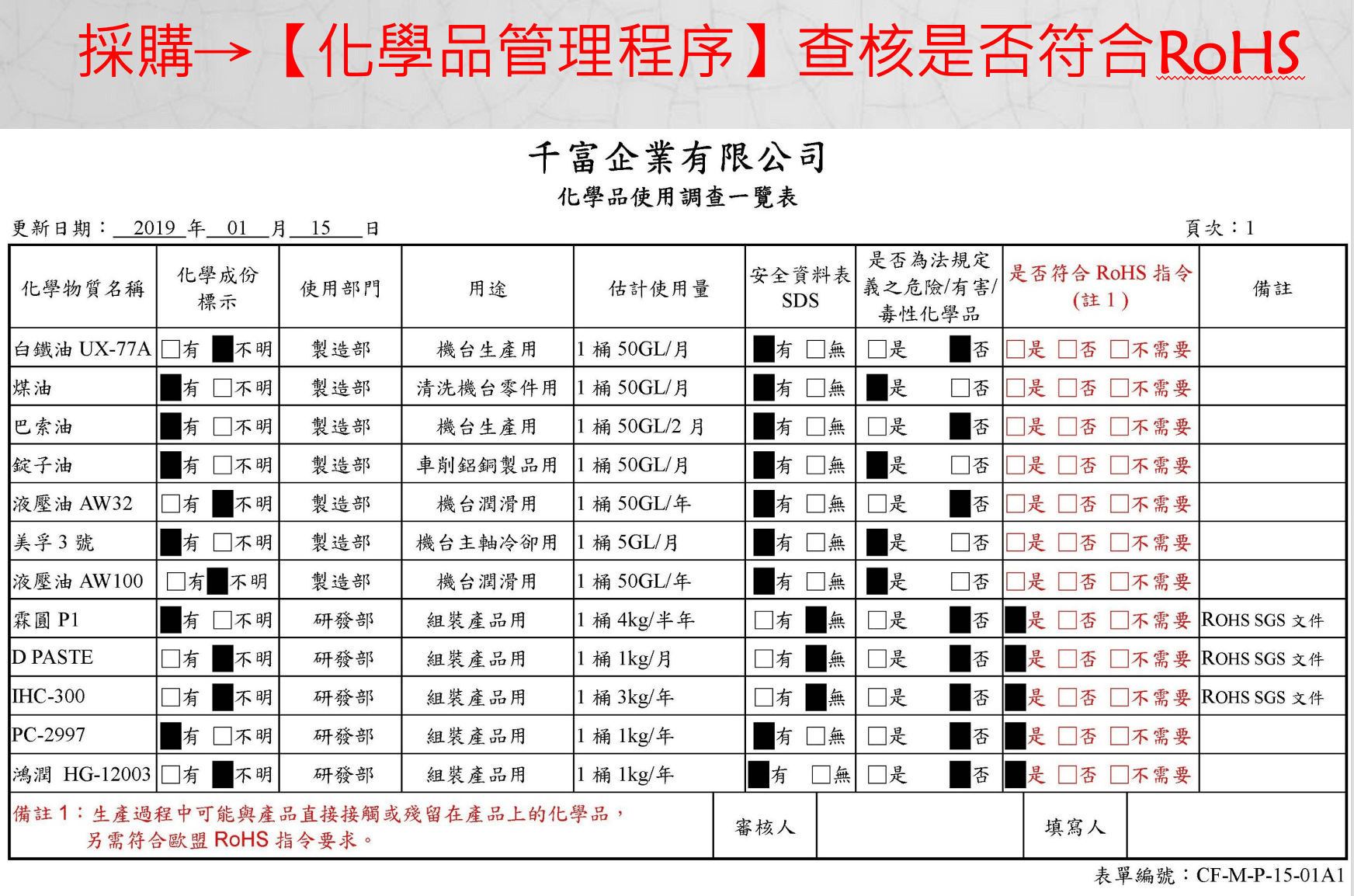 Ensuring Regulatory Compliance with SGS Test Reports
Chienfu's journey towards sustainability goes hand in hand with our core corporate mission. We strive to deliver top-notch CNC products while safeguarding our planet's health. To achieve this, we rigorously test our products with renowned institutions like SGS (Société Générale de Surveillance). The SGS test reports validate that our products comply with RoHS regulations, providing our customers with peace of mind and reinforcing our commitment to sustainability and transparency.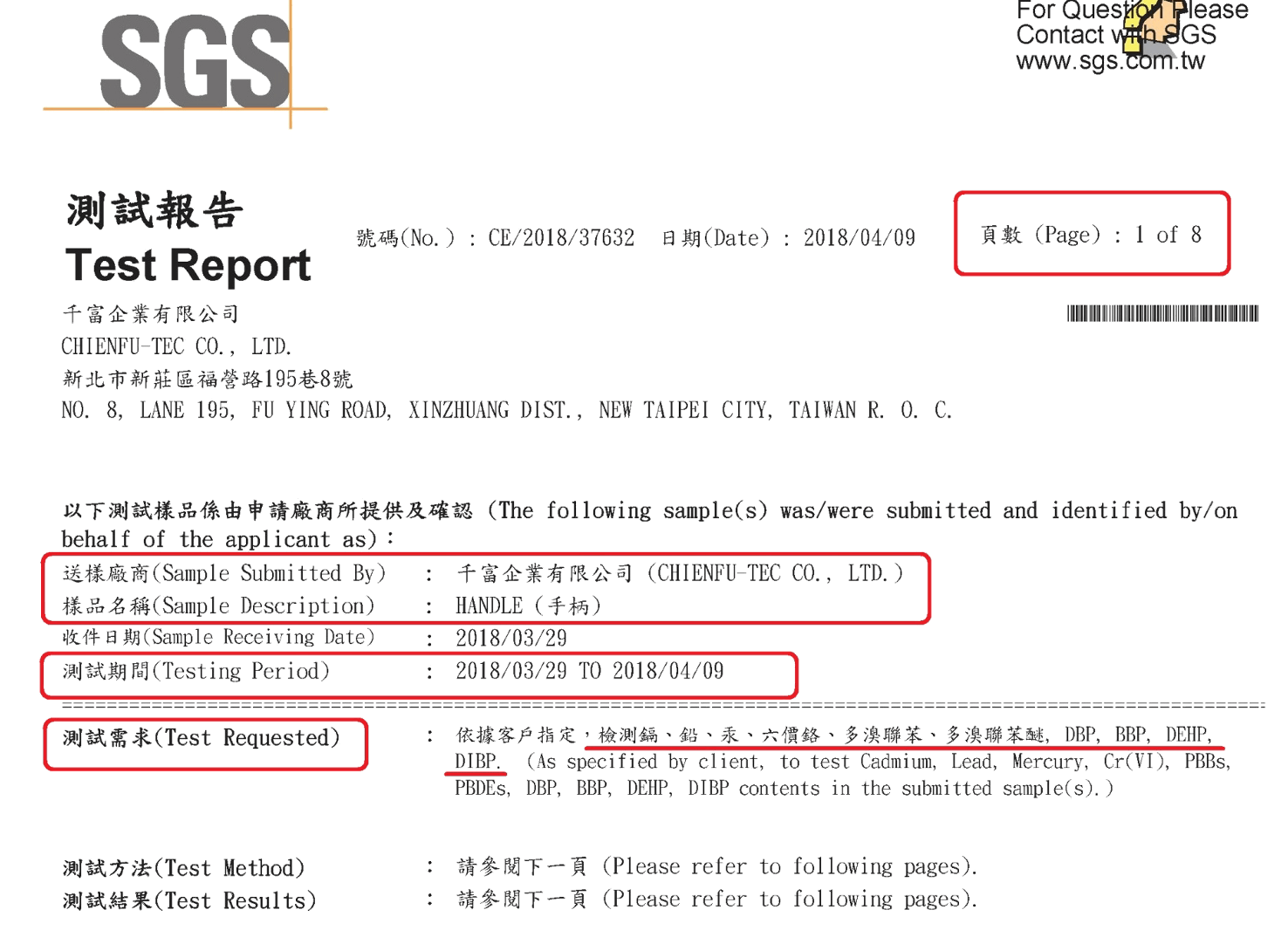 Chienfu Enterprise proudly leads the way in RoHS management and green supply chain practices. Our relentless pursuit of corporate social responsibility is guided by our core mission to create a sustainable world through responsible manufacturing. With certifications like QC080000, ISO9001, ISO 13485, and ISO 14001 and SGS test reports, we uphold the highest standards of quality, safety, and environmental protection. Together with our valued partners, we are forging a path towards a greener future, where cutting-edge CNC technology coexists harmoniously with ecological preservation.
https://www.chienfu.com/wp-content/uploads/2023/07/千富發展自有品牌SLOKY-投入數位化管理有成-16.png
924
1640
kevin
https://www.chienfu.com/wp-content/uploads/2017/02/logo_color-2.png
kevin
2023-07-26 13:37:15
2023-07-26 13:37:15
Chienfu's RoHS Management: Creating a Green Supply Chain for Sustainable Enterprise Mission