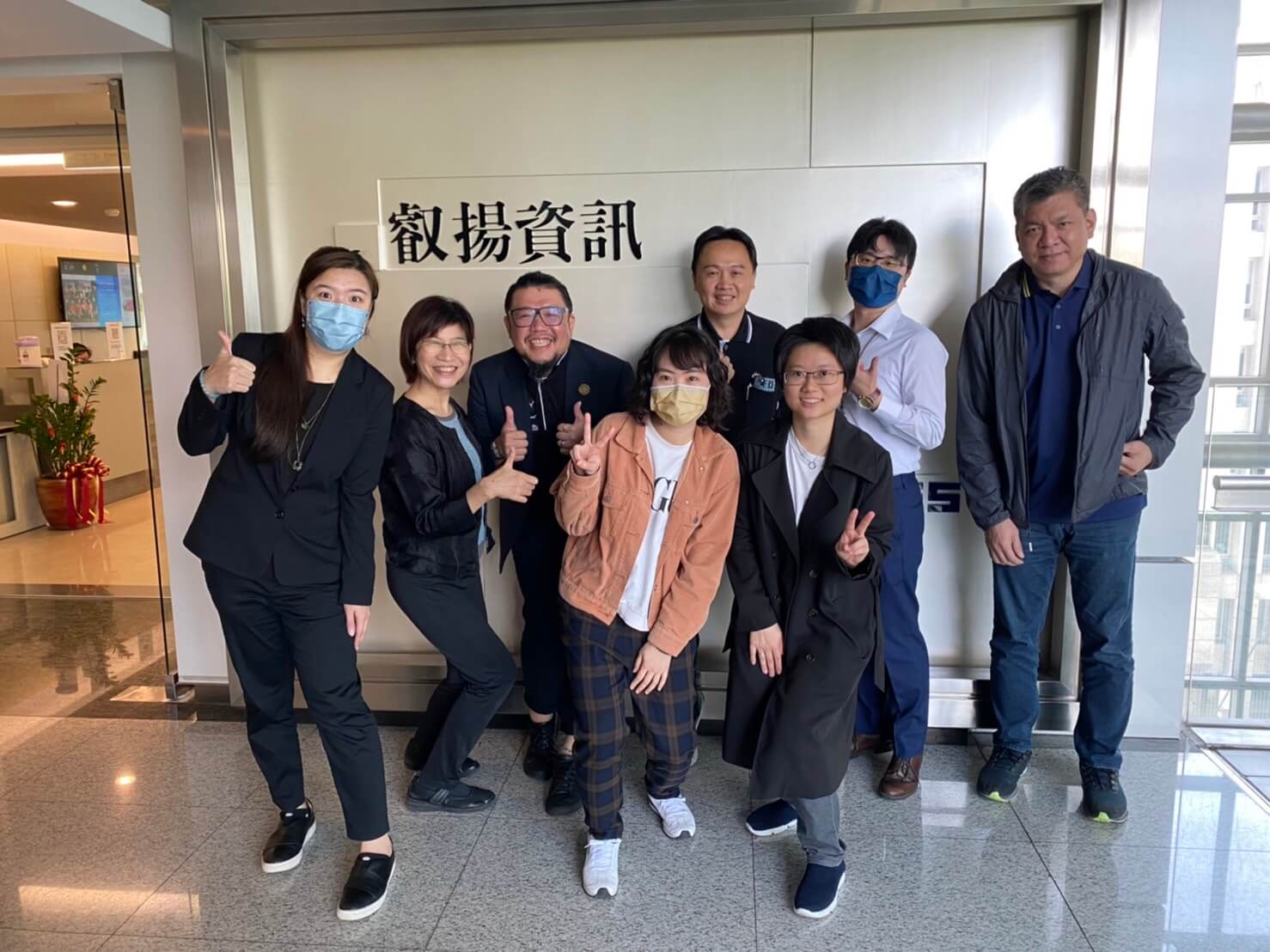 Interview with Lingyang Information: Chienfu enterprises optimize customer service and efficiency through digital management, and implement experience inheritance! Interview with Lingyang Information: https://www.gsscloud.com/tw/user-story/1845-vital-chienfu?utm_source=brochure&utm_medium=offline&utm_campaign=userstory_2022
The digital transformation of Chienfu Enterprise began with the second-generation successor general manager Zhuang Weijie and project manager Zhuang Xiangjie. The family began to engage in traditional machining in the previous generation, and its products were metal processing machinery such as turning parts and milling parts, but unexpectedly, the financial tsunami in 2008 affected OEM customers, which also affected the income of Chienfu  enterprises, and the turnover fell year after year. Until 2011, the successor of Chienfu  decided to try to develop finished products, and in 2013, he launched his own brand "SLOKY" torque driver, which began a series of business changes.
Although the brand name "SLOKY" is spelled in English, it is pronounced similarly to the Taiwanese word "lock falling" to point out the product characteristics. Chienfu 's business is a lathe factory, many consumables on the machine have to be fixed by screws, but the technology of locking screws are in the hands of teachers, because the masters slowly retire, the second generation of employees and lack of experience, often appear to lock screws, and a slight accident The entire tool group will be scrapped. The "SLOKY" torque driver was born in this situation, a tool that standardizes the tightness of screws, not only solves the company's internal pain points, but also becomes a major selling point, and has been patented at home and abroad.
The establishment of its own brand SLOKY has become the key to the company's transformation.
In addition, Chienfu Enterprise insists on not OEM and OEM and finds joint marketing between enterprise groups and SLOKY, hoping to attract customers of the same level as the co-branded marketing brand, and through the co-branding marketing strategy, many operators who need torque drivers have begun to contact Chienfu , including locking guns, locking bicycles, locking inline pulleys, locking electric boxes, etc., so that SLOKY can be applied to more fields.
The digitization of key records makes communication more transparent
Since its establishment in 2013, SLOKY has cooperated with more than 200 customers, covering medical, military and bicycle industries, and after the launch of the SLOKY brand, from 2013 to 2018, the revenue growth has exceeded 30% every year.
Zhuang Weijie said that although Chienfu  revenue has improved, production capacity has begun to keep up, so in 2018 ERP (Enterprise Resource Planning) was introduced, through ERP can master production capacity and orders. Then the electronic sign-off was introduced to make the operation process smoother, not only faster sign-off, but also to review whether the process needs to be modified in a timely manner if there is any situation. Chienfu  has also introduced Human Resource Management (HRM), not only using facial recognition to punch in and out, but also allowing employees to take leave and apply for overtime online. In addition, the system automatically calculates payroll, saving finance staff time. Zhuang Weijie believes that ERP is not used by every employee, and HRM is more suitable as the starting point of the company's digital transformation.
When Chienfu introduced CRM (Customer Relationship Management) in March 2021, it caused a business rebound. Because the product characteristics of the lathe factory mainly rely on word-of-mouth marketing, so the customer is concentrated, and there is little need to maintain and manage a large number of customer relationships with CRM, but Zhuang Weijie looks further and believes that CRM can not only accumulate potential customer information, but also achieve transparent management.
At present, new customers come to inquire or leave orders on the website, Chienfu  enterprises will record customer information, contact process and quotation information through CRM, so as to avoid missing business opportunities and serve customers more instantly and intimately. At the same time, senior executives can grasp the progress at any time, save time for business returns, not only maintain a large number of customer relationships externally, but also optimize the company's internal management processes.
In order to effectively conduct regular audits, Chienfu  Planning applied a knowledge management system to digitize quality assurance data.
In addition, Chienfu 's R&D progress management, originally through communication software to discuss and record, but the number of projects is increasing, it is difficult to track the progress, in order to digitize and project R&D progress, Chienfu  introduced the collaboration software Teams, in order to classify customers, and record the communication process, new people who joined halfway, you can also see the previous record, speed up decision-making. Zhuang Weijie said that with the digital record, the biggest change for the company is that the communication method is more transparent, especially during the period of work diversion due to the COVID-19 epidemic.
In order to achieve regular audits and the goal of ISO certification, Chienfu  has accumulated a large amount of data, and the first priority is to digitize quality assurance data, and continue to evaluate or introduce various digital transformation solutions to make the company's operation and management more efficient, and plans to introduce KM (Knowledge Management System) in 2022.
Serial machine networking and MES improve production quality
More than two years ago, Chienfu  Enterprise established the Internet of Machines, digitized the billboard generating machine status, production sequencing, load and output report, updated and collected information every 30 seconds, so as to assist the production process and control the production quality, so as to achieve the smart power-saving function, which can save about 8% of the annual electricity bill.
Zhuang Weijie also pointed out that Chienfu  Enterprise has more than 100 devices and more than 100 work orders per day, and it is a challenge to digitize the entire process, so the machine networking must be connected in series with MES (Manufacturing Execution System) to see information in real time in order to achieve the effect of error detection, error prevention and prediction.
In addition, in the past, factories adopted mobile management, but the number of machines is too large, and the epidemic has changed the way of working, if the pain points of employees can be solved, the promotion of digital transformation will be smoother. To this end, Qianfu enterprises will start from the data analysis of the Internet of Machines, and give priority to the analysis of the utilization rate.
Zhuang Weijie said that Chienfu  could not see the future in 2013, but now he can look to the next five to ten years. From the beginning of ERP, to the successive digitization of human resources, customers, and production management, not only greatly reduce costs, improve yield, but also more efficient customer service and company management.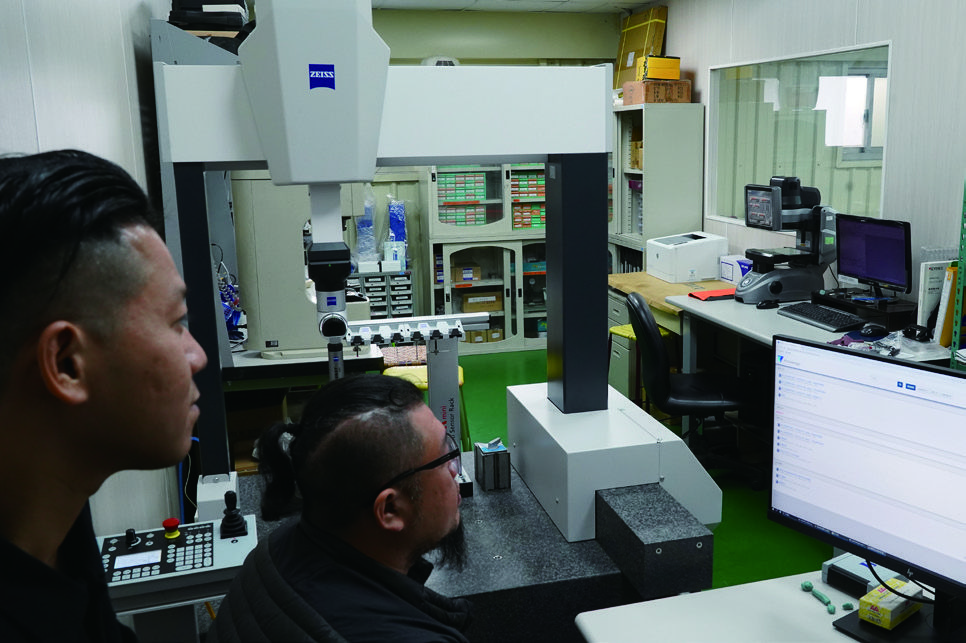 https://www.chienfu.com/wp-content/uploads/2022/12/S__23773193.jpg
1108
1478
kevin
https://www.chienfu.com/wp-content/uploads/2017/02/logo_color-2.png
kevin
2022-12-16 09:46:42
2023-03-29 13:42:11
Chienfu interview with Lingyang Information