Topeak and Wilita in Vietnam Cycle 2017 by BDL (Branch of Chienfu Sloky)
THE 6TH VIETNAM INTERNATIONAL BICYCLE EXHIBITION 2017
16 ~ 19/11/2017
Hanoi International Exhibition Center (ICE)
91 Tran Hung Dao Str., Hoan Kiem Dist., Hanoi., Vietnam.
Exhibition Info
Topeak and Wilita in Vietnam Cycle 2017
Every year, in Vietnam, transportation emits 6 million tons of CO2, 61,000 tons of CO, 35,000 tons of NO2, 12,000 tons of SO2… Concentration of toxic substances in air has exceeded acceptable rate, especially 2-3 times for SO2. This not only threats traffic participants' lives, but also seriously affects breathing air quality in urban areas and lead to health problems of people.
Therefore, program "Cycling for Environment" has been lauched by the Government. This movement has been spread to every residential areas and encouraged in schools. Bicycles and e-bikes are more and more popular with growing consumption quantity.
To experience the latest and coolest  models of bikes, to join many interesting activities with surprising gifts
Visitors not only try the latest and the most outstanding bikes of participating companies, but also have chances to receive lovely and valuable presents when joining exciting games leaded by professional and funny MC.
Opportunity to enter Vietnam potential bicycle market
For the last several years, healthy cycling trend has developed all over the country, especially in Hanoi – the capital of Vietnam, attracting thousands of participants. Cycling is now passion of people at all ages, from teenagers to adults and the elderly. To meet with the need for sharing this hobby and experiences, many cycling clubs have been founded in provinces/cities and even in neighborhoods, companies and so on. All above has heated bicycle market more than ever, making Vietnam an investment target of many bicycle and ebike manufacturers with large scale and great coverage.
To meet and exchange business with manufacturing and trading companies; to take part in seminars, workshops and practical researches into bicycle industry
With a large database of manufacturers and distributors of bicycles, ebikes, components and accessories in the world, together with professional staffs and marketing tools, visitors at Vietnam Cycle will be high-quality and effective for participating companies. Also, visitors will directly meet and talk with famous brands' representatives such as: Thong Nhat, Asama, Strongman, Martin 107, Giant, Velo Chic…
VINEXAD – Prestigious organizer and your trustworthy partneThe Vietnam National Trade Fair and Advertising company under the Ministry of Industry and Trade was founded in 1975, marking the appearance of advertisement and exhibition industry in Vietnam. We connects businesses through B2B, conferences, trade events and looking for business and investment opportunities both at home and abroad. We are now a member of the Asian Federation of Exhibition and Convention Associations (AFECA), establishing close and long term cooperation with trade promotion agencies: CCPIT (China), KOTRA (Korea), MATRADE (Malaysia), HKTDC (Hongkong), GTZ (Germany), N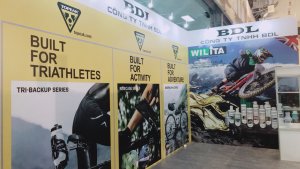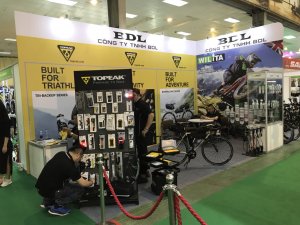 16 ~ 19/11/2017
Hanoi International Exhibition Center (ICE)
91 Tran Hung Dao Str., Hoan Kiem Dist., Hanoi., Vietnam.